As the name implies, those are the key ingredients in this chili recipe. There are probably as many stars in the galaxy as there are chili recipes, but our family is quite fond of this recipe, so I thought I would share.
The Beer
You can add almost any beer imaginable, and here is where the customization starts on your end. I am in a phase now where I have burned out on IPA's and overly-hopped beers. I therefore switched to classic, cheap American lagers by choice, just like the kind my grandpa used to sip watching the ballgame. Personally, I recommend lagers for cooking as they have a basic, bold and somewhat neutral taste. My other go-to for cooking is Guinness stout, since it is like a meal in itself with a rich, malty flavor.
The Beans
I am also a fan of 'yes-all of the above.' I hate choosing, so I usually incorporate the best of all possible choices. I started adding both pinto and black beans to my chili dishes ages ago, and it has stuck. You can use ANY kind of beans you like, but give this combo a shot.
The Beef
Classic ground chuck or ground round works best…you want to make sure there is some fat for flavor. Many people use steak and get pretty fancy with their recipes, but I just brown up the beef and go.
Etc
Of course, condiment is king in my book. Get creative with your toppings. I love cutting fresh chives from the garden. Top with sour cream, grated cheddar, crushed tortilla chips or even Fritos. Grab some salsas and enjoy!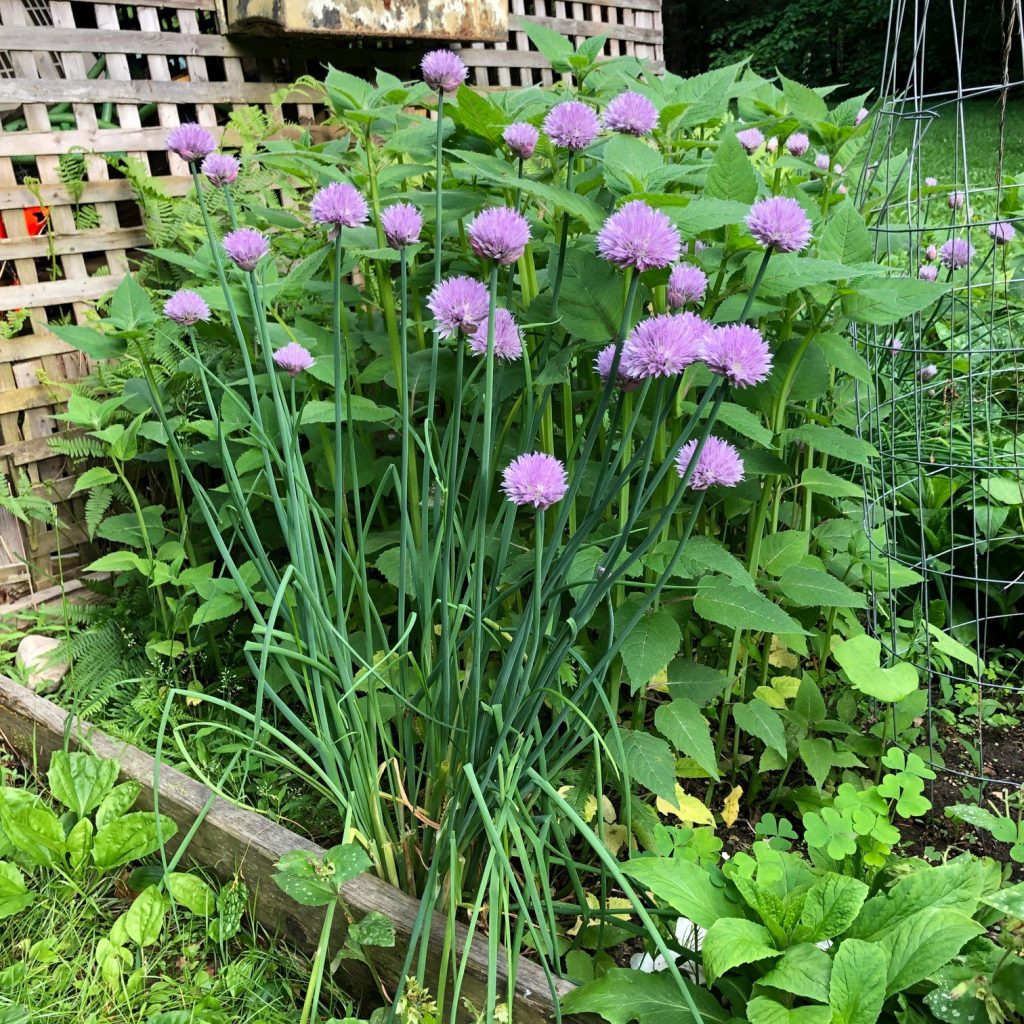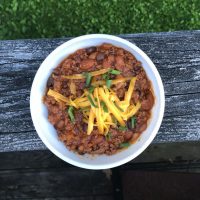 Beef, Bean, and Beer Chili Recipe
Just like the name, these are the key ingredients to this easy and delicious recipe
Print
Pin
Rate
Equipment
stainless steel or nonstick pot

wooden spoon

potato masher
Ingredients
1

tbsp

olive oil

2

lb

ground chuck or ground round

1

onion, diced

1

frying pepper or bell pepper

1/2

tbsp

Montreal steak seasoning

1

can

Plain tomato sauce (29 oz can)

Stock up when on sale!

1

tsp

dried oregano

1

tbsp

chili powder

2

tsp

ground cumin

1/4

tsp

Adobo seasoning

1

can

pinto beans

1

can

black beans

1/2

can

beer

Lager or stout, or your favorite

1/2

cup

V8 vegetable juice

black pepper to taste
Instructions
Dice and sautee the onion and pepper
Brown the beef
I like to do this while the onion and pepper are sauteeing. Add the 2 lbs of ground beef to a frying pan and start mashing with a potato masher.

Continue mashing the beef and stirring gently, ensuring the beef is evenly browned–around 7-10 minutes.

Drain the fat into a disposable container. I usually find something from the recycle bin. To drain the fat, I hold the back of a plate up to the beef and tilt the pan sideways, keeping the back of the plate firmly pressed against the beef to drain of excess fat into the cup or can.

Add the browned beef to the pot with the onion and pepper.