You no longer need buy those boxes of macaroni and cheese with the powdered orange cheese ever again. Even though the big manufacturers have cleaned up their act and have started adding more natural ingredients, there is still just something weird about adding all of that powdered cheese to a pot of pasta.
I know I had my fair share of it growing up, and okay, I will admit that it does not actually taste that bad. On the other hand, I recall with glee all of that homemade macaroni and cheese that my grandma made–usually baked and with breadcrumbs, melting with cheesy gooeyness.
Once I started doing more cooking around the house years ago, I searched far and wide for quick and easy recipes that delivered the goods–creamy, savory macaroni and cheese that did not take forever to make, made with real, delicious cheese. After googling around, I combined the parts I liked from several recipes, and eventually ended up with this.
Some tips
Cheese:
The magic is in the cheese you choose. What kind should you use? The fact is you can use just about ANY variety, and that is the cool part. I have tried just about every kind there is in my mac and cheese experiments, and the fact is I still change it up just about every time, but the foundation remains the same. It is based around Argo cornstarch cheese sauce.
You probably want at least some kind of mild to medium cheddar cheese in your recipe. It provides a wonderful bite without overpowering the dish. You can use the extra sharp, as well, if you like the extra power that sharp cheddar provides. I like to throw in some American cheese, and finish with grated parmesan, just like an Al Fredo sauce. Some other good choices are Gruyere and Gouda. Whatever you do, try using at least two kinds and experiment until you find the combo that works best for you and your family. If you have never made before, try medium cheddar and some American cheese slices for a smooth, velvety texture. I go for the inexpensive varieties and grab a few blocks for the family to snack on with crackers.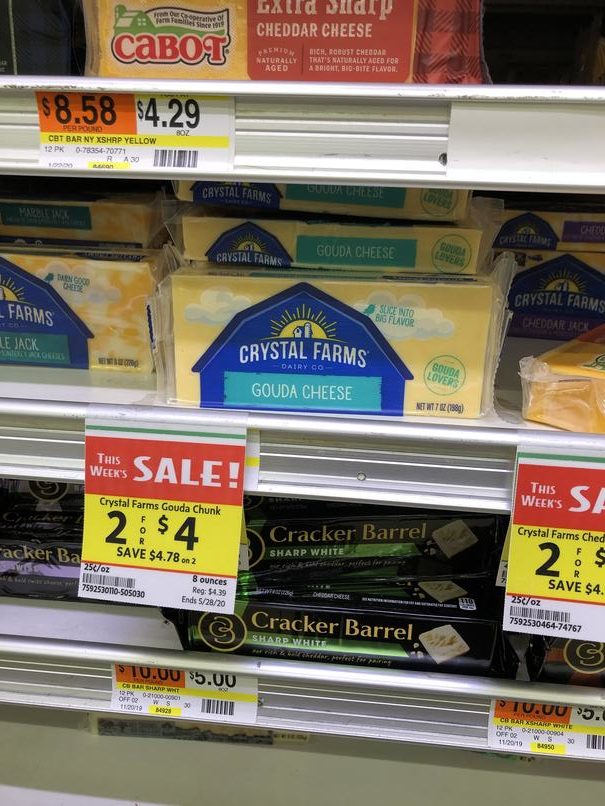 Pasta Type:
You can also use just about any kind of pasta, though you will probably want something that is easy to fork. You can go for the traditional shells, or the super traditional elbow macaroni–that is the name after all, right? Thankfully, there are multitudes of shapes to choose from, and I love trying different kinds. I usually use Bouble Elbows since they are like regular elbow, but with extra texture as they are extruded a bit more: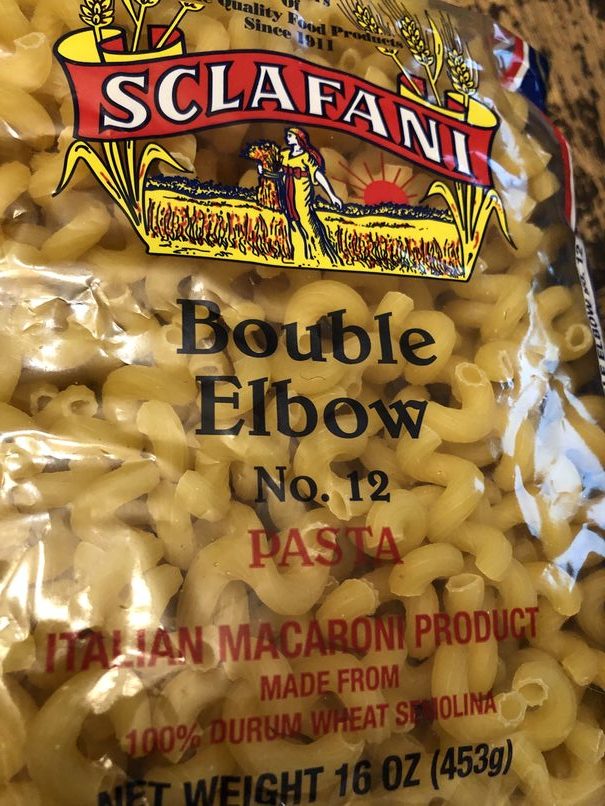 The sauce
REMEMBER – LOW AND SLOW. The beauty of this dish is that you can make the sauce while you boil the pasta. Take your time and do not leave the sauce on the heat for too long after the cheese is done melting. This sauce is basically a derivative of the classic Argo cornstarch cheese sauce. I am guilty of using cornstarch for many sauces and gravies, and this recipe is no exception. Once you get this sauce down, you can apply the same cornstarch thickening principal to other recipes. One day I will try arrow root as a thickener, but in the meantime, cornstarch is readily available at any grocery store–unless of course, there is a global pandemic–sigh.
Enjoy!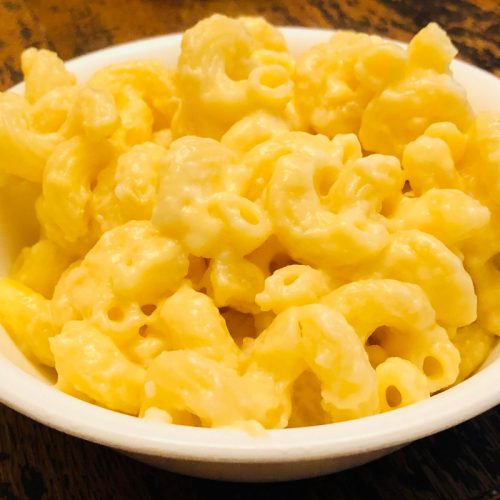 Savory, Fast, Creamy Stovetop Mac and Cheese Recipe
This is one of the easiest and tastiest mac and cheese recipes you can devour. Change up the cheeses as you like. Enjoy!
Print
Pin
Rate
Equipment
large stainless steel pot ideal for pasta

flat sauce pan for the cheese sauce
Ingredients
1

lb

pasta – preferably something easy to fork

shells, rotini, or bouble are great choices

12

oz

cheddar cheese

this works out to one and a half of those blocks of cheese in your grocer's fridge section. Substitute with extra sharp or other varieties. I like to use cheddar and Monterrey Jack.

4

slices

American cheese

love that Land O' Lakes from the deli–tastes better than the prepackaged stuff

1/2

cup

grated parmesan

optional

2

tbsp

butter

2

tbsp

cornstarch

2

cups

milk

use whole milk and skip the calorie counting, at least for this recipe

Frank's Red Hot sauce

secret flavor kicker, but optional

salt

for boiling pasta and a few shakes in the sauce
Instructions
Place a pot with enough water to boil the pasta on a burner and set to high heat. Salt the water to bring to a boil faster.

Prep your cheese. I usually just cut up the blocks I am going to use so that I have 1.5 blocks at the ready. Dice the blocks up into smaller cubes. Save the other 1.5 blocks for snacks and other recipes. I crumble the American cheese right into the sauce as it is heating. I also grate the parmesan directly into the sauce when it is finished, but you can grate ahead of time, if you prefer. Nothing needs to be exact here.

Give the water a few minutes to heat up and then start the sauce. Dump the two tablespoons of the cornstarch into the pan.

Place the sauce pan on a burner and set to medium heat. SLOWLY pour in the milk, mixing well with a wooden spoon as you do this. Add the 2 tbsp butter. You are trying to avoid creating any lumps. Keep stirring the mixture and ADD THE CHEESE IN BATCHES. You can let it melt for a bit, but stir every few minutes. You want to see a bubble or two every so often, but definitely do not boil or the sauce will curdle.

Add in several big shakes of hot sauce — this gives the sauce a nice deep color reminiscent of the blue box and lends a sublime heat to the dish 🙂 If your family just doesn't like hot seasonings, you can skip this step.

Keep stirring until all of the cheese cubes are melted. Turn off and remove from heat . Lit sit for a minute. Add the parmesan–you can either fold in or grate the parmesan into the sauce. Save this step for last–just like making an Al Fredo sauce. It prevents the cheese from heating too long and curdling. The parmesan will melt nicely into the sauce. Cover the sauce with a lid and tend to the pasta.

Cook the pasta extra Al Dente–shorter than you would for a normal pasta. Drain the pasta well in a collander and do not rinse. Let it sit for 30 or more seconds. Transfer back into the pot. Using a wooden spoon, pour the cheese sauce over the pasta, scraping out as much as you can of the cheese sauce. You may want to use a rubber spatula to get all of it. Stir and fold several times into the pasta, but do not over stir.